Maghenthiran, Vagine (2016) The relationship between workload, work environment, personal conflict and stress among police officers at Johor Bahru South District Police Department. Masters thesis, Universiti Utara Malaysia.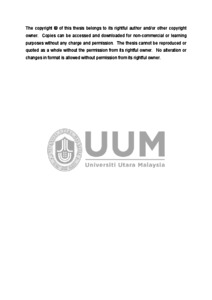 Preview
Text




s810207_01.pdf


Download (2MB) | Preview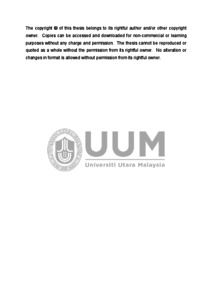 Preview
Text




s810207_02.pdf


Download (3MB) | Preview
Abstract
Police work is highly stressful, since it is one of the few occupations where employees are asked continually to face physical dangers and to put their lives on the line at any time. The aim of this study was determine relationship between stress and workload, working environment and personal conflict. This quantitative study was
conducted among police officers at Police Department of Johor Bahru South District. 297 questionnaires were successfully collected from the police officers to examine the level of stress and the most dominant factors that influenced stress among police officers. Data were analyzed using Statistical package for the Social Sciences (SPSS)
version 19. The findings from the analysis showed that majority of the respondents experienced moderate to high level of stress. Report also showed that workload and staff shortage (76.2%) were the most dominant factors that caused stress among police officers. Meanwhile, unhealthy working environment such as excessive administration and add hock duties, constant changes in policy and legislation, staff shortage overall, unequal sharing of work legislative and inconsistent leadership style reported 58.6% impact on the level of stress. Personal conflict (62%) which include
family problems, economic problems and personality was found to have moderate impact in stress level. Future studies should look at a wider coverage and should compare stress between police officers in rural and urban areas.
Actions (login required)