Amir Hamzah, Md. Hassan (2001) E-Commerce Usage In Cement Industries Of Malaysia Berhad. Masters thesis, Sekolah Siswazah.
PDF




Amir_Hamzah_bin_Md._Hassan,_2001.pdf


Restricted to Registered users only
Download (2MB) | Request a copy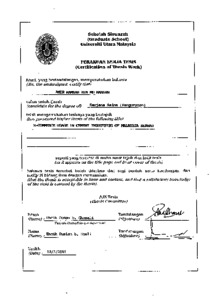 Preview
PDF




1.Amir_Hamzah_bin_Md._Hassan,_2001.pdf


Download (621kB) | Preview
Abstract
The planning on the development of e-commerce in Cement Industries of Malaysia Berhad (CIMA) is expected to change the way of organisation's operations and improve customer services. However, the potential of e-commerce in improving
customer satisfaction has not been studied very well especially in cement industry sectors. This study reports the results of a survey of 36 cement distributor agents from northern, centre and eastern regions. The aim of this study is to evaluate the factors of business operations, computer technologies friendliness, and obstacles in e-commerce utilisation towards the willingness to participate in e-commerce usage in buying of Blue Lion cement. The results from this study shown that total number of regular customers, transactions per year, annual purchased volume per year, highest volume of cement purchased by the product name of Blue Lion, and ease of use of ecommerce have a significance correlation towards a willingness to participate in ecommerce usage. In addition, distributor agents are gladly to participate with the investment less than RM5,000. Nevertheless, the management of CIMA needs to give a focus on barrier factors in order to improve the number of participation in this project.
Actions (login required)