Ghathwan, Khalil Ibrahim (2016) Algorithms based on spider daddy long legs for finding the optimal route in securing mobile ad hoc networks. PhD. thesis, Universiti Utara Malaysia.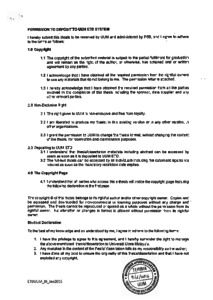 Preview
Text




depositpermission_93453.pdf


Download (311kB) | Preview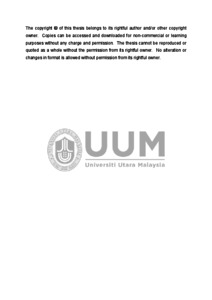 Preview
Text




s93453_01.pdf


Download (4MB) | Preview
Abstract
Mobile ad hoc networks (MANETs) are wireless networks that are subject to severe attacks, such as the black hole attack. One of the goals in the research is to find a method to prevent black hole attacks without decreasing network throughput or
increasing routing overhead. The routing mechanism in define uses route requests (RREQs; for discovering routes) and route replies (RREPs; for receiving paths). However, this mechanism is vulnerable to attacks by malicious black hole nodes. The mechanism is developed to find the shortest secure path and to reduce overhead using
the information that is available in the routing tables as an input to propose a more complex nature-inspired algorithm. The new method is called the Daddy Long-Legs Algorithm (PGO-DLLA), which modifies the standard AODV and optimizes the
routing process. This method avoids dependency exclusively on the hop counts and destination sequence numbers (DSNs) that are exploited by malicious nodes in the standard AODV protocol. The experiment by performance metrics End-to-End delay
and packet delivery ratio are compared in order to determine the best effort traffic. The results showed the PGO-DLLA improvement of the shortest and secure routing from black hole attack in MANET. In addition, the results indicate better performance
than the related works algorithm with respect to all metrics excluding throughput which AntNet is best in routing when the pause time be more than 40 seconds. PGODLLA is able to improve the route discovery against the black hole attacks in AODV.
Experiments in this thesis have shown that PGO-DLLA is able to reduce the normalized routing load, end-to-end delay, and packet loss and has a good throughput and packet delivery ratio when compared with the standard AODV protocol, BAODV protocol, and the current related protocols that enhance the routing security of the AODV protocols.
Actions (login required)