Zulkefli, Abu Bakar (2015) Road traffic routing for mobile application. Masters thesis, Universiti Utara Malaysia.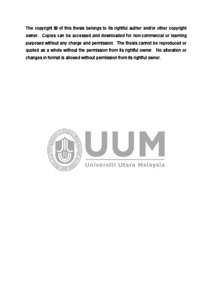 Preview
Text




s813768_01.pdf


Download (907kB) | Preview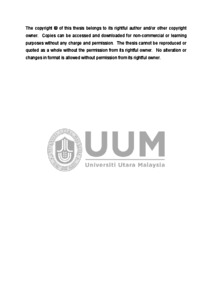 Preview
Text




s813768_02.pdf


Download (953kB) | Preview
Abstract
In urban traffic area such as Klang Valley, many studies are conducted in order to produce a good planning of routing direction from one place to another place by taking into account of reducing the distances and lowering the time travel required to complete the journey as much as possible. The least travel time path, the least travel expense path and the least synthesis expense are considered as well as the shortest travel distance in vehicle navigation system, those different significance path are generally called optimal paths (Pan, Zhang & Wang, 2009). Besides, research interests are growing on how efficiently traffic can be directed in a non-congested manner towards their destinations (Humaun Kabir, Nasre Alam & Kyung Sup, 2013). Therefore, the main idea of this study is to design, develop and test Road Traffic Routing application which is an extension to a prototype system called Traffic Status system. The Traffic Status system is an android based application that collects input of traffic flow information from fixed detection sensors installed at each node in the roadways. By using the sensors that located along the road, the vehicles' average speed will be collected for formulating a node's travel time and the Road Traffic Routing application then will use the node's travel time for planning and suggesting a routing direction for optimal paths.
Actions (login required)