Maijama'a, Danjuma (2016) Macroeconomic effects of HIV and AIDS: empirical evidence from Sub-Saharan Africa. PhD. thesis, Universiti Utara Malaysia.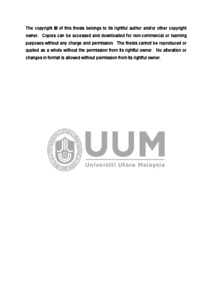 Preview
Text




s94813_01.pdf


Download (1MB) | Preview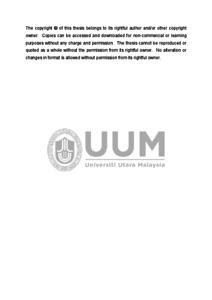 Preview
Text




s94813_02.pdf


Download (3MB) | Preview
Abstract
A review of previous studies on the macroeconomic effect of HIV/AIDS suggests that the effect of HIV infection after it has converted to AIDS has not been considered in empirical studies. Realising that HIV is associated with rising morbidity and AIDS is associated with rising mortality and morbidity, this study considered both in the macroeconomic analysis. Both the HIV and AIDS could have important and different consequences on the macroeconomic performance of national economies. This study investigates the effects of HIV prevalence rate and AIDS on economic growth and aggregate labour productivity in sub-Saharan Africa. It also evaluated the impact of health expenditure on HIV prevalence rate. The sensitivity of the results was examined within two alternative sub-samples – Eastern and Southern Africa (ESA) and the Rest of sub-Saharan Africa (RSA). Panel data from 42 countries for the year 1990-2013 were used. The study estimated an empirical growth equation within an augmented Solow model and applied the dynamic system generalised method of moment estimator. HIV prevalence rate was found to have significant negative effects on GDP per capita growth and aggregate labour productivity in both the full sample and the two sub-samples. The effects did not differ between the sub-samples. AIDS was found to have positive influence on GDP per capita in all the samples. It also positively influences aggregate labour productivity measured by GDP per person employed in all samples but RSA. This is however, not beneficial to both economic growth and aggregate labour productivity. Rather, it is detrimental as it was attributable to decrease in populations and total employment instead of economic growth. There was no evidence that health expenditure has a significant negative effect on HIV prevalence rate in either the full sample or any of the sub-samples. Policy makers should ensure that adequate resources are committed towards preventing people from acquiring new HIV infection as well as averting the disease to convert to AIDS. Health awareness should also be promoted through education for better population health status.
Item Type:
Thesis (PhD.)
Supervisor :

Samsudin, Shamzaeffa

and

Mohd Khan, Shazida Jan

Item ID:
6216
Uncontrolled Keywords:
HIV prevalence rate, AIDS, GDP per capita growth, aggregate labour productivity, health expenditure
Subjects:
H Social Sciences > HC Economic History and Conditions
R Medicine > RA Public aspects of medicine
Divisions:
School of Economics, Finance & Banking
Date Deposited:
02 May 2017 16:41
Last Modified:
06 Apr 2021 06:19
Department:
School of Economics, Finance and Banking
Name:

Samsudin, Shamzaeffa

and

Mohd Khan, Shazida Jan

URI:
https://etd.uum.edu.my/id/eprint/6216
Actions (login required)