Ruuhina, Mohd Sani (2018) Pembangunan kepiawaian kompetensi ICT untuk guru-guru: Satu kajian Delphi. PhD. thesis, Universiti Utara Malaysia.
Text




DepositPermission_s900392.pdf


Restricted to Repository staff only
Download (27kB) | Request a copy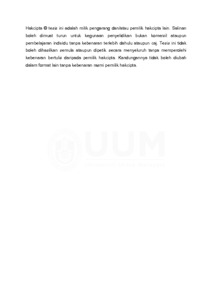 Preview
Text




s900392_01.pdf


Download (4MB) | Preview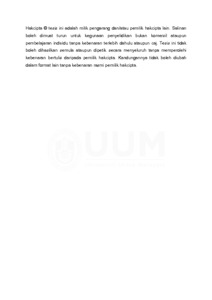 Preview
Text




s900392_02.pdf


Download (3MB) | Preview
Abstract
In its effort to improve teacher's ICT competency, the Ministry of Education has
designed various training programmes and courses. Based on previous studies, one of
the factors that make the training program and course not achieving the objective and does not have a positive impact is that the curriculum designed for the training program and the course is not based on existing competency standards. This study aims to discuss the application of the Delphi technique in the research design in
developing a valid ICT competency standard for teachers in Malaysia. Based on previous literature reviews, majority of the researchers agreed that ICT competency involves three dimensions which are knowledge, skills and attitudes, that allow an individual to perform tasks effectively. Thus, in this study, all three dimensions are taken into account in determining the ICT competencies needed by teachers. The Delphi technique is used as a research design to obtain consensus from experts
regarding ICT competencies needed by teachers. In this study, two cycles of questionnaires were administered to obtain the consensus criteria. This study involved the participation of 20 experts comprising of officials from the State
Education Department, District Education Office, State Technology and Education Department, lecturers from the Institutes of Teachers' Educational Institute and secondary and primary school teachers. At the end of this study, a valid ICT competency standard was developed. The result of this Delphi research found that 21
items from eight constructs, which are considered as important to be measured and
obtained high level of consensus by Delphi panel experts namely; Understanding the Operation of ICT, Policy, Planning and Designing Digital Learning Environments, Teaching and Learning, Assessment, Sources, Improved Professional Practice and Ethics and Responsibility. This study will contribute to the national educational system to ensure that the Ministry of Education has a latest valid and reliable ICT
competency standard. This study also provides a guide on the application of the Delphi technique procedures for future researchers so that expert consensus can be obtained for solving research problems.
Actions (login required)