Adekunle, Ganiyu Mutiu (2018) Disaster communication management: A study of Nigerian media and disaster managers in flood risk reduction. PhD. thesis, Universiti Utara Malaysia.
Text




DepositPermission_s95342.pdf


Restricted to Repository staff only
Download (28kB) | Request a copy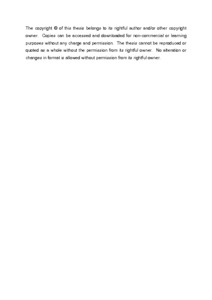 Preview
Text




s95342_01.pdf


Download (3MB) | Preview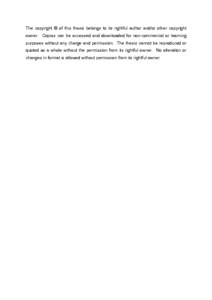 Preview
Text




s95342_02.pdf


Download (1MB) | Preview
Abstract
With increasing frequency and intensity of destruction being caused by flood globally, the need for stakeholders to collaborate is highly urgent. Media men and disaster managers, as key stakeholders in disaster management, have vital roles to play in reducing flood risks. However, as important as this role, there are few
empirical studies on disaster communication before flood incidents and relationship of media men and disaster managers. This study, therefore, examines participation and collaborations of media and disaster managers in flood risk reduction. Its other objectives are to identify factors that affect the relationship and ascertain their communication expectations. Framing Theory and Relationship Management Theory were used to achieve the study"s objectives. Mixed methods, which employed
content analysis and in-depth interview was used for data collection. It takes the most devastating flood that occurred in 2012 as its case study. Content analysis of 485 flood related materials published from January 1-December 31, 2012 in two mainstream, English language newspapers (Punch and Trust) was done. Also, indepth interviews were conducted with 16 disaster managers and media men to expose the relationship between media and disaster managers. The interviews data were thematically analysed through NVivo10 while the content analysis was descriptively evaluated. This study finds that there was a low reportage of flood risk before occurrence. Only 90 out of 485 flood related materials were published at the
pre-disaster stage. The findings show that media is not actively involved in disaster communication before flood occurrences while disaster managers also need to work efficiently to engender relationship that will guarantee effective communication and collaboration. Theoretically, the study extends the current knowledge on the topic and secondly it provides a better understanding of the concept of disaster
communication.
Actions (login required)