Ali, Marwah Kareem (2017) A critical discourse analysis on themes, (de)legitimation and ideology in the Kurdish Globe newspaper. Doctoral thesis, Universiti Utara Malaysia.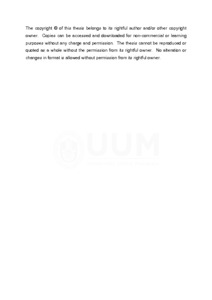 Preview
Text




s95763_01.pdf


Download (2MB) | Preview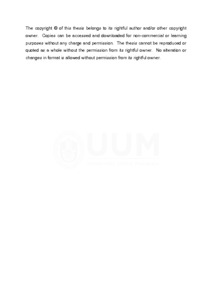 Preview
Text




s95763_02.pdf


Download (665kB) | Preview
Abstract
Language reflects the influence of socio-political powers on news production. It is
loaded with positive/negative values that highlight ideological concepts represented
by (de)legitimation. The concept of (de)legitimation is based on argumentation that
either justifies or refutes socio-political practices employed in the Iraqi media sector.
Though there are plenty of studies on the (de)legitimation process in newspaper discourse, the linguistic structures underlying this process remain difficult to be understood. Therefore, the current study aims at identifying the linguistic structures used to (de)legitimize socio-political practices and reveal hidden ideologies in newspaper discourse. This study involves critical discourse analysis (CDA) using
Fairclough's (1995a) dialectical relationship approach. The data comprises news stories on the event of American Military Forces' (AMFs') withdrawal from Iraq, published in the Iraqi English newspaper: The Kurdish Globe (KG). A total of six news stories issued during December 2011 were collected and organized into excerpts to be analyzed. Systemic Functional Linguistics (SFL) was also employed to analyze the linguistic structures of (de)legitimation categories which were identified using van Leeuwen's model. The study found new themes related to the event under investigation. Additionally, the study revealed the influence of political and ideological practices on news production through language, which was used to
delegitimize the event in question rather than legitimizing it. It also identified the role of personal and possessive pronouns as ideological strategy in differentiating between social groups involved in that event. This study showed that the depiction of political events and decisions in newspaper discourse is governed by the context and ideologies of media organizations. The findings implied that newspaper discourse has a significant part in shaping public opinion in favor of powerful authorities. Finally, the study conceptualized a framework for understanding comparison based
on argumentation made in one discourse and within the same context.
Actions (login required)