Abdullah, Mudassar (2017) Exposure to television crime shows and crime learning behaviours among juvenile delinquents in Pakistan. Doctoral thesis, Universiti Utara Malaysia.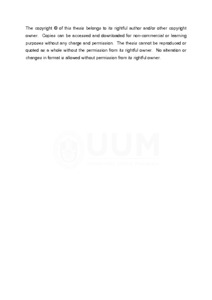 Preview
Text




s96012_01.pdf


Download (2MB) | Preview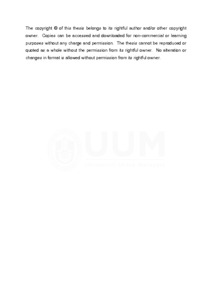 Preview
Text




s96012_02.pdf


Download (1MB) | Preview
Abstract
Certain media portrayals have been massively condemned for contributing to crimes by
glamorizing and publicizing criminal acts. Television Crime Shows can be categorised
among those medial productions. Crime and its happening with detailed procedural steps are few risky contents of television crime shows. This exposure may affect the viewers through observations of risky behaviours. One of the possible risk factor is crime learning intuition, which might be offered by these shows. Television crime shows are very popular among different segments of society. Specially, youngsters are very keen to watch crime, thrill, and action. On the other hand, Juvenile delinquency is a serious problem worldwide and affecting the social systems at large. This research focuses on the risky behaviours of adolescents (later Juvenile Delinquents) who are
exposed to crime shows on television, which may have resulted for them to learn crime methods. The notions of observational learning referring Social Learning Theory have been espoused in this research. Given the phenomenon, this research effort was conducted in Pakistan having juvenile delinquents as informants. Data was collected through in-depth interviews with 12 convicted and under-trial juvenile delinquents;
detained at borstal institute and juvenile jail Faisalabad Pakistan. Data was organized and then analysed through thematic analysis using NVivo11 Plus software. It emerged that friends have been the major crime learning sources of juvenile delinquents with few family exceptions. However, television crime shows were found to be a
contributory source in crime learning behaviours of informants. Furthermore, CID crime show appeared as most popular crime show. The main motives in watching TV crime shows were entertainment, information, and learning. There were few prosocial effects as well but dangerous effects were more communal. In a nutshell, exposure to television crime shows emerged with serious concerns referring juvenile delinquency
in Pakistan.
Actions (login required)