Alsharawi, Hazem A. A. (2016) Effects of visual media in promoting of awareness of Palestine-Israel conflict : an Al-Aqsa satellite channel case study. PhD. thesis, Universiti Utara Malaysia.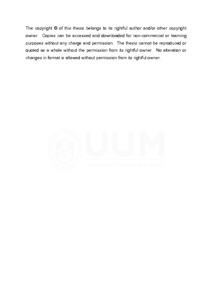 Preview
Text




s92401_01.pdf


Download (1MB) | Preview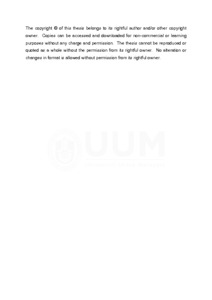 Preview
Text




s92401_02.pdf


Download (506kB) | Preview
Abstract
Media has a significant effect on the human morals and customs, and forming public opinion towards cases and issues, such as the Palestinian Case. However, very few studies have addressed the impact of the visual media on the overall evaluation of the young leaders and their political views. Hence, the present study aimed at exploring the effect of the visual media on the overall evaluation of the young leaders, how they view politics at the first place, what sort of awareness has been resulted, and whether these young leaders have other medium to rely on for interaction with the outside world. The study also aimed at developing an understanding of how visual media generates interest about programs, the effect of the programs in Al-Aqsa Satellite Channel, and the effect of visual media on the awareness of the Palestinian – Israeli conflict among leaders of university students in the Arab countries. A qualitative research method was used to gather the data, adopting focus group to interview students' leaders from many Arab countries, including Syria, Jordon, Lebanon and Egypt, as well as interviewing six seniors of Al-Aqsa Satellite Channel. The findings revealed that there is an impact of plans and policies management on the awareness of the Palestinian issue if there was a strategic adoption and content following by the institution. Second, content management has a significant impact in raising awareness, but it is divided into three levels: verifying in representation in an attractive format with considering time, discourse and repetition, and there is little impact on the need to make polls, periodical assessment and selection of displaying time. The findings also showed that money is the most important in all media work and it is the core factor in affecting since it affects planning, content and individuals and abilities. Results also revealed that there is disparity in participation in countries under the study depending on the country and its privacy.
Actions (login required)