Ogadimma, Emenyeonu, Chinyeaka (2018) Environmental news and the factors that influence its coverage in the Nigerian press. Doctoral thesis, Universiti Utara Malaysia.
Preview
Text




Depositpermission_s94424.pdf


Download (29kB) | Preview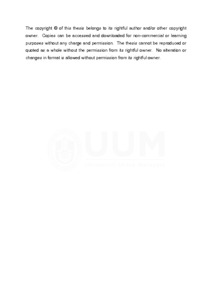 Preview
Text




s94424_01.pdf


Download (3MB) | Preview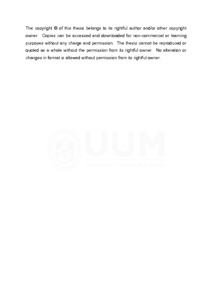 Preview
Text




s94424_02.pdf


Download (1MB) | Preview
Abstract
Environmental concerns have become major national and international issue; hence the need to study how much attention the press pays to it. Despite the intensification of attention on environmental issues by environmental stakeholders, generally global media report and the Nigerian media have not handled environmental coverage in a manner that is commensurate with the attention it demands. Therefore, the purpose of this study is to ascertain the quantum of environmental coverage by the Nigerian press and to examine the factors that affect coverage. Sociology of News Production Theory was used as the underpinning theory. The study used sequential mixed methods for content analysis and in-depth interview. Four prominent Nigerian newspapers that include the Guardian, Business Day, Daily Trust, and ThisDay were chosen for content analysis based on wide circulation and ruggedness in covering varying important issues and being among the 10 most leading newspapers in Nigeria. The 17 journalists who were believed to be able to provide quality information related to environmental issues were selected for interview. Data analyses from both methods were used in the study's discussions and inferences. This study finds that there was a dismal coverage of environmental issues in the Nigerian press. Within the two-year study period the four newspapers analyzed reported only 754 stories. Environmental issues were reported once a week, or dropped in favor of money spinning beats. Nigeria's turbulent political landscape also contributed to the poor coverage. The study contributes to knowledge theoretically, methodologically and practicality. Theoretically, it extends and tests theory and current knowledge on the topic; second, it provides a better understanding of the concept of environment; and third, it establishes previous studies. Methodologically this study improved the status quo by employing sequential mixed methods in investigating press coverage of environmental issues in Nigeria. Practicality of the study offers contributions to media practitioners, journalists, editors, media management team, the public and the private sectors on how to conduct 'businesses' relating to environment and environmental journalism.
Actions (login required)