Low, Joon Khim (2016) Robust multiple pairwise comparison procedure for adaptive trimmed mean via P-Method. Masters thesis, Universiti Utara Malaysia.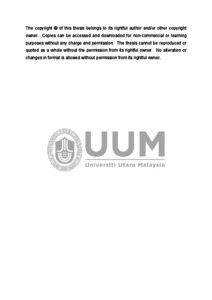 Preview
Text




s810421_01.pdf


Download (1MB) | Preview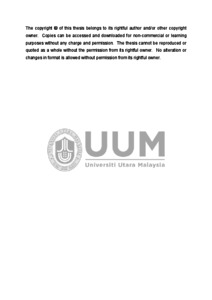 Preview
Text




s810421_02.pdf


Download (1MB) | Preview
Abstract
Robust omnibus tests which are widely available are commonly used as alternatives to the classical Analysis of Variance (ANOVA) when the assumptions are violated. Like ANOVA, each of these omnibus tests needs a post hoc (pairwise multiple
comparison) procedure when the test turns out to be significant. However, works on post hoc procedures for the existing robust omnibus tests are not given much attention. Most of the robust omnibus tests are left without the post hoc procedures and the tests are deemed incomplete. In this study, we have taken the initiative to develop the post hoc test known as P-Method for HQ and HQ1, the two robust
estimators priori used in testing the equality of groups. Apart from the two robust estimators, this study also looked into the effectiveness of the classical mean using P-Method. P-Method is a bootstrap based method. Respectively denoted as P-HQ, P-HQ1 and P-Mean, computer programs for the procedures were developed and their effectiveness in controlling Type I error (robustness) was evaluated. A simulation study was conducted to investigate on the strength and weakness of the procedures. For such, five variables were manipulated to create various conditions that often
occur in real life. These variables are the shape of the distributions, number of groups, sample sizes, degree of variance heterogeneity and pairing of sample sizes and variances. A total of 2000 datasets were simulated using SAS/IML Version 9.2.
Bradley's liberal criterion of robustness was adopted to benchmark each procedure. Finally, the proposed methods (P-HQ and P-HQ1) and P-Mean were compared with the existing LSD-Bonferroni correction. The finding revealed that P-HQ and P-HQ1 could effectively control Type I error and thus could be used as the post hoc procedure for significant omnibus test using HQ and HQ1 estimators. In addition, this study also observed that P-Mean is robust even under severe violation of assumptions. In general, this study managed to develop a reliable post hoc test for HQ dan HQ1 estimators.
Actions (login required)