Haseeb, Muhammad (2017) The impact of population, affluence and technology on the environmental degradation : evidence from heterogeneous income panels. Doctoral thesis, Universiti Utara Malaysia.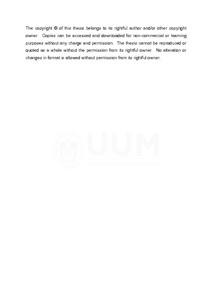 Preview
Text




s900432_01.pdf


Download (5MB) | Preview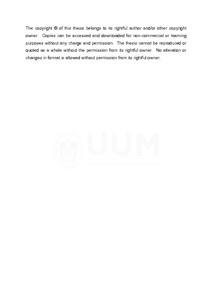 Preview
Text




s900432_02.pdf


Download (1MB) | Preview
Abstract
Efficient utilization of scarce resources is always the prime aim of every state to ensure
social welfare, while maintaining clean and green environment to sustainable development. The growing threats of global warming and climate changes have called for more sensible attention of the· policy makers. Therefore, this study is an attempt to empirically investigate the linkages between population, affluence, technology, and environmental degradation for selected low, lower middle, upper middle, and high-income countries using disaggregate and aggregate panel data over the period 1980-2015. After checking the stationary properties of the data, Pedroni (1999) tests of co integration were implemented for cointegration purposes. The FMOLS was employed for parameters estimation. The results show that population, nonrenewable energy consumption, urbanization, population growth, international trade and total energy consumption are the main culprits of CO₂ emissions in all selected panels whereas renewable energy consumption is found helpful in curbing the amount of CO₂ emissions. In addition, GDP growth FDI and financial development are found having insignificant relationship with CO2 emissions. Finally, results of Granger causality suggest that the population size, population density and urbanization are usually granger causes of CO₂ emissions. The findings of the study suggest important policy implications. This study recommends scientific planning fur urban development, developing environmental awareness, among urban residents, encouraging the adoption of more fuel-efficient vehicles, increasing the entire costs of private transport as a few measures to lower the energy consumption and CO₂ emissions. Furthermore, it is advised that policymakers should regulate such policies to trigger international trade activities as international trade detracts CO2 emissions. In this regard, exploring the alternative energy policies, such as developing energy conservation strategies, decreasing the energy intensity, increasing the energy efficiency, and increasing the utilization of cleaner energy sources can prove better strategies to handle this issue.
Actions (login required)