Kong, Sau Mun (2017) Assessment of medical laboratory workers' compliance to safety behaviour. Masters thesis, Universiti Utara Malaysia.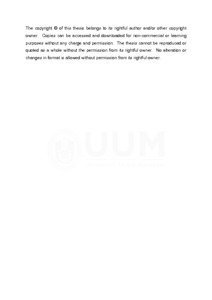 Preview
Text




s820090_01.pdf


Download (1MB) | Preview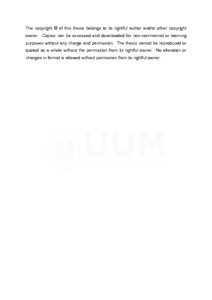 Preview
Text




s820090_02.pdf


Download (1MB) | Preview
Abstract
Workplace safety is of important irrespective whether it is manufacturing, construction or healthcare industry because it will affect the workers or the organization itself that may cause accidents that leads to death, injury, damage of machines or loss in profit. This study was held to determine the safety compliance level among medical laboratory workers and to study the influence of Work Safety Scale which consists of (a) job safety, (b) co-worker safety, (c) supervisor safety, (d) management safety practices and (e) satisfaction with safety program on the compliance with safety behaviour in a medical laboratory in Kuala Lumpur. A total of 191 questionnaires had been distributed to the medical laboratory workers which include pathologists, medical officers, science officers and medical laboratory technologists by using stratified random sampling method. 141 questionnaire were returned, however seven of them were dropped from the study due to incomplete responses in the questionnaire. The data collected
from the study were analysed using Statistical Package for Social Sciences (SPSS) version 23. The result revealed the mean value of safety compliance level is of 4.159 (n = 134). The multiple regression result showed none of the facets of the work safety scale had a significant influence on compliance with safety behaviour among the medical laboratory workers.
Actions (login required)