Olaim, Ahmad Mohammad Abdalla Abu (2016) Anti money laundering laws and their impact on Jordanian banking industry. UNSPECIFIED thesis, Universiti Utara Malaysia.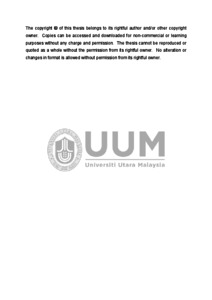 Preview
Text




s94852_01.pdf


Download (2MB) | Preview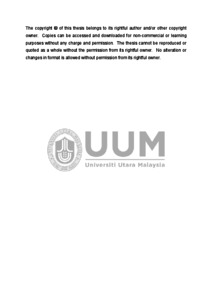 Preview
Text




s94852_02.pdf


Download (715kB) | Preview
Abstract
The past few years have witnessed a broad concern in the fight against money laundering. Following the attention on this issue and considering that banks are one of the main channels for money laundering, many countries have adopted legislation and laws to combat the crime. The money laundering law in Jordan is newly enacted, with the passage of the law in 2007. The law requires banks to establish a number of counter-measures such as customer's identification, record keeping, appointment of compliance officers, and reporting of suspicions transactions. These matters came
with tough conditions for Jordan in the last three years since the country is situated in the middle of militarily, politically, and economically unstable countries. The revolutionary wave is known as the Arab Spring surrounding Jordan has increased the crime rates in Jordan as well reduced the international coordination and cooperation to
face money laundering operations. Hence, the impact of the law on Jordanian banks is unknown. This study aims to identify the driving factors for choosing banks to be the first target for money laundering in Jordan. It also analyses how the anti-money laundering laws have been affecting the relationship between banks and their customers. Through a socio-legal research method, this study analyses the relevant provisions of Jordanian anti-money laundering laws that have been directly affecting the banks. It also examines, via a questionnaire, the perceptions of the bank officers
towards the anti-money laundering obligations. The findings reveal that the legislation has imposed significant burden on the banks. More importantly, the banks have been facing significant challenges to cope with the requirements imposed by the laws.
Also, the legislation has altered the way the banks deal with their customers. It has been recommended that the regulatory authorities provide more guidelines to facilitate compliance. It is vital to have a continuous collaborative relationship between the Jordanian legislators and the banking industry to minimize problems faced by banks and thereby to ensure effective implementation of laws.
Actions (login required)