Al-Aidaroos, Ahmed Sheikh Abdullah (2017) Conceptual model for usable multi-modal mobile assistance during Umrah. Doctoral thesis, Universiti Utara Malaysia.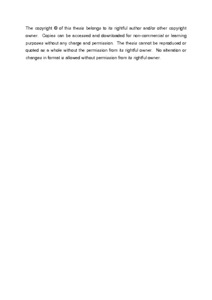 Preview
Text




s94410_01.pdf


Download (9MB) | Preview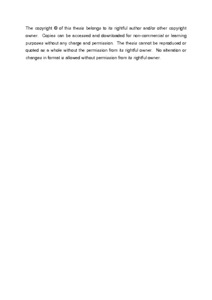 Preview
Text




s94410_02.pdf


Download (5MB) | Preview
Abstract
Performing Umrah is very demanding and to be performed in very crowded environments. In response to that, many efforts have been initiated to overcome the difficulties faced by pilgrims. However, those efforts focus on acquiring initial perspective and background knowledge before going to Mecca. Findings of
preliminary study show that those efforts do not support multi-modality for user interaction. Nowadays the computational capabilities in mobile phones enable it to serve people in various aspects of daily life. Consequently, the mobile phone penetration has increased dramatically in the last decade. Hence, this study aims to propose a comprehensive conceptual model for usable multimodal mobile assistance
during Umrah called Multi-model Mobile Assistance during Umrah (MMA-U). Thus, four (4) supporting objectives are formulated, and the Design Science Research Methodology has been adopted. For the usability of MMA-U, Systematic
Literature Review (SLR) indicates ten (10) attributes: usefulness, errors rate, simplicity, reliability, ease of use, safety, flexibility, accessibility, attitude, and acceptability. Meanwhile, the content and comparative analysis result in five (5) components that construct the conceptual model of MMA-U: structural, content
composition, design principles, development approach, technology, and the design and usability theories. Then, the MMA-U has been reviewed and well-accepted by 15 experts. Later, the MMA-U was incorporated into a prototype called Personal Digital Mutawwif (PDM). The PDM was developed for the purpose of user test in
the field. The findings indicate that PDM facilitates the execution of Umrah and
successfully meet pilgrims' needs and expectations. Also, the pilgrims were satisfied
and felt that they need to have PDM. In fact, they would recommend PDM to their friends, which mean that use of PDM is safe and suitable while performing Umrah. As a conclusion, the theoretical contribution; the conceptual model of MMA-U; provides guidelines for developing multimodal content mobile applications during
Umrah.
Actions (login required)